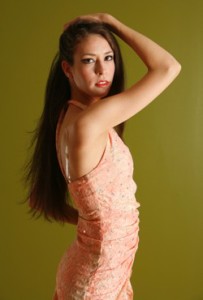 Artistic Director
Argentine, Laura Real has been dancing Tango since 1993. She joined the Classical and Tango Ballet of the Escuela Nacional de Danzas in Rosario, Argentina, where she also assisted Teacher Jorge Colosio.

Laura played an important role in establishing Argentine Tango in Rosario among young people. Trained by the best professionals, she has been sharing her love and passion for Tango with great success for many years.

Her methods are geared to help her students understand the spiritual side of this art form beyond the basic mechanical steps. Laura is currently established as a teacher and performer in New York City.
She is also the co-founder of GourmeTango LLC that promotes Argentine culture through food, dance and art. 
Photo credit: Joseph Hoffman